Research plays a vital role in helping Doctors provide patients with the most effective treatment. Clinical research drives forward understanding of how we can help patients live healthier longer lives.
The NHS is committed to ensuring that all patients have access to the most up to date and effective treatment options. As part of this, many research institutes (Universities) and sometimes commercial drug companies recruit primary care patients into trials to provide valuable health information (data) that can be used to help advance effective treatments for conditions or improve patient experiences of disease and illness.
Most of the studies we undertake are academic studies hosted by universities. For these we are funded by the National Institute for Clinical research (https://www.nihr.ac.uk/). From time to time we undertake commercial research with pharmaceutical companies with associated funding from them–you will be fully informed if this is the case.
Participating in research is voluntary and can only be done with your consent. You have the right to withdraw from a trial at any point. You can be completely reassured that this will not affect your ongoing routine care at our practice.
How do I get involved in research studies ?
There are several ways that you can get involved with research :
You may be asked during a consulation with a doctor or nurse if you would like to be recruited into a study, if you fit a particular studies requirements.
You may be written to to invite you to participate if you fit a particular study requirement.
You can approach us if you have seen a study on the website or in our waiting rooms and you think you may be suitable.
Medical research and your data
We follow GDPR and all research using patient data must follow UK laws and rules. Universities and other NHS organisations such as ours may use patient data to do research which is important to answer important clinical questions in medicine which improve patient care. This cannot be done in many cases without using patient data but it is vital that your records are confidential and GDPR is adhered to.
From time to time, some studies use 'informatics tools' to extract data required for patients enrolled or suitable to be in enrolled in studies. Patient identifiable data will NEVER leave the practice without your explicit consent. Sometimes, informatics tools will extract what we call 'pseudoanonymised' data from the practice. This means that before it leaves the practice, all patient identifiers (ie name, DOB, address or NHS number) are removed so it cannot be identified to a particular patient.
You can opt out of your date being used for this purpose here
Organisations we are currently involved in are :
CPRD is a government organisation that provides anonymised patient data for research to improve patient and public health. You cannot be identified from the information sent to CPRD.
Optimum patient care See attached
HPValidate Study
Tyntesfield Medical Centre has been selected to take part in an important study to test the use of self-sampling in the NHS Cervical Screening Programme in England. Self-sampling is a new method that is being considered for the NHS Cervical Screening Programme; this test can be completed at home and if implemented in the programme could increase access to screening for many people.
Before self-sampling can be offered as part of routine screening, it needs to be tested to ensure that the results are as accurate as the results from a sample taken by a doctor or nurse.
HPValidate is a study that is being led by Public Health England which will compare self-taken samples with samples taken by a doctor or nurse. This will help the NHS Cervical Screening Programme to decide what device/s could be used for HPV self-sampling in the future.
We are inviting patients who are due for routine cervical screening (smear test) to take part in this study; participants will be asked to use one of the self-tests before having their sample taken by the doctor or nurse. If you receive an invitation letter with information about the study please talk to your doctor or nurse when you come in for your appointment and they will be able to provide you with further information.
The Athena study is trying to find out if taking amitriptyline can prevent the persistent pain that some people get after shingles. If you are 50 years old or older and have recently had shingles you may be able to take part. Click for here more information. There is also a video you can watch which explains the study here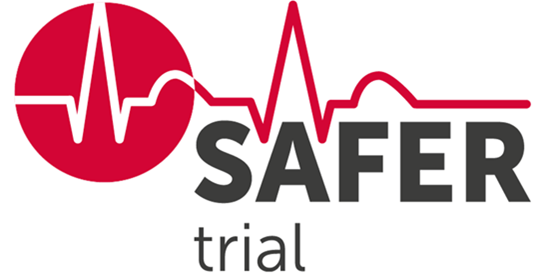 We are taking part in the SAFER Trial, a research trial about screening for atrial fibrillation (irregular heartbeat) to reduce the risk of stroke.
Researchers at the University of Cambridge want to find out if a national screening programme for atrial fibrillation:
is possible
will prevent strokes
is good value for money
Eligible patients aged 70 years and over will have received an invitation letter from the practice in the post. For more information about the SAFER Trial please visit www.safer.phpc.cam.ac.uk. Queries about the trial should be made to the research team on 01223 763491 or SAFER@medschl.cam.ac.uk
AvonCAP GP2: general practice study about chest infections
This study is about chest infections and worsening of asthma, COPD and heart failure. We want to understand: (a) what impact these illnesses have on patients and the NHS; (b) how many of these illnesses could be prevented by vaccination (e.g. with COVID vaccines and other vaccines that are being developed); and (c) what groups of patients might benefit most from vaccination. For patients who choose to take part, we will collect information (data) from their GP records about them and their illness; collect samples from their nose, throat, saliva and urine; and ask them to complete a diary about their symptoms and wellbeing. We will send participants "Love to Shop" vouchers to reimburse them for their time.
Patients who are eligible to take part will be contacted by phone and, wherever possible, the study team will ask their permission to use their data. Patients can choose to opt out – if they do, we will collect a small amount of non-identifiable data from their record (e.g. age, gender, qualifying condition, reason for opting out) so that we can compare them to patients who choose to take part. Sometimes, despite our efforts, we will be unable to contact the patient. To get a more complete picture of the number of chest infections, we would still like to include their information even without consent. We hold specific approval from the Health Research Authority's Confidentiality Advisory Group for this. We are very careful to keep data confidential. The data will be anonymised - there will be no way of identifying the patient from the data.
This study is led by researchers at the University of Bristol and is funded by Pfizer. For more information, please see the study website or contact the research team by email bnssg.avoncapgp.tmg@nhs.net or phone 0117 958 1405.
Short films: Why take part in research? About the AvonCAP GP2 study
Psychological impact of the Coronavirus (COVID-19) pandemic and experience : An international survey
How has COVID-19 impacted your health and wellbeing? What has been helpful and what has not been helpful for your mental health?
Researchers from a collaboration group are asking people to complete a short questionnaire to help better understand how the coronavirus is affecting us all and its impact on our day to day lifestyle. We hope to find out what is helpful for people during this time and also what may be causing some people to be affected more than others in terms of their wellbeing.
Paper here
This study is looking at how effective an internet intervention is for adults with lower back pain.
Are you female, over 18 and suffering recurrent UTIs ? If you have had 2 UTIs in the past 6 months, or 3 in the last year you could help us with this trial. Patients are given either D-mannose or placebo to see if it reduces frequency of UTI.
The ANTLER study was a randomised controlled trial comparing maintenance treatment to discontinuation of antidepressant medication. The aim of the study was to investigate the effectiveness of maintenance antidepressant therapy, as compared with discontinuation of treatment.